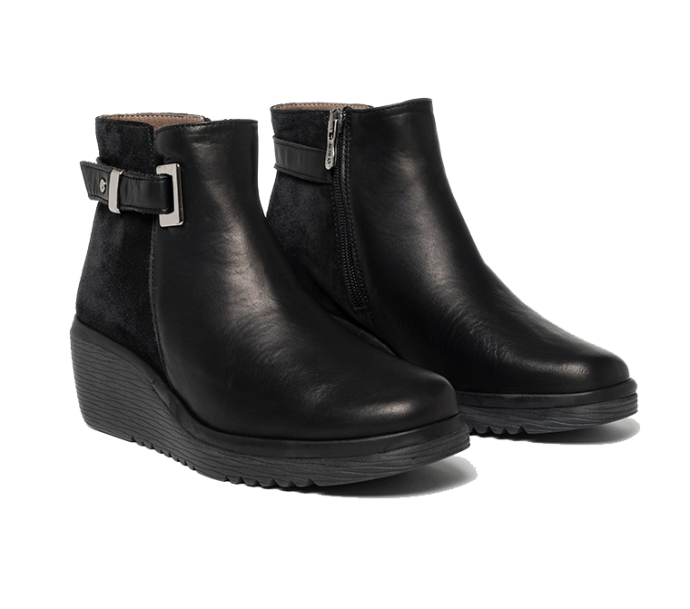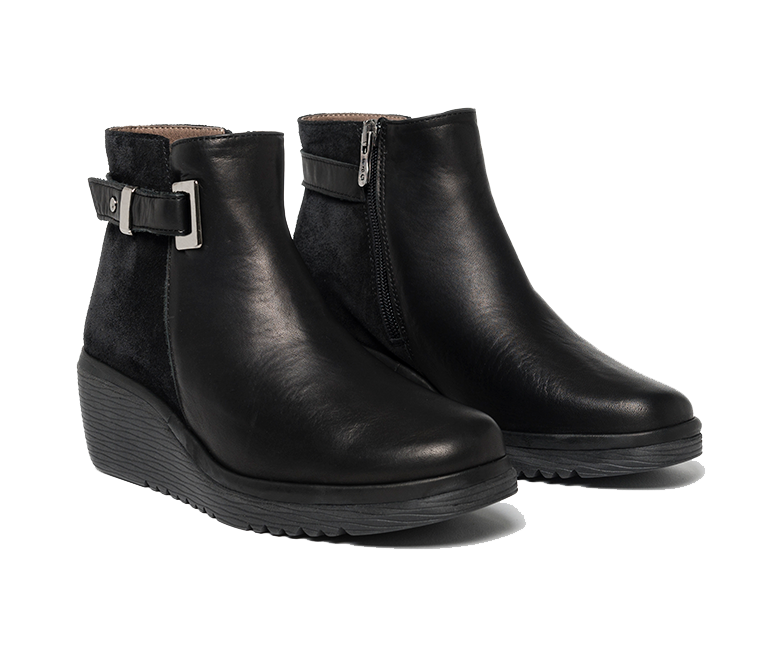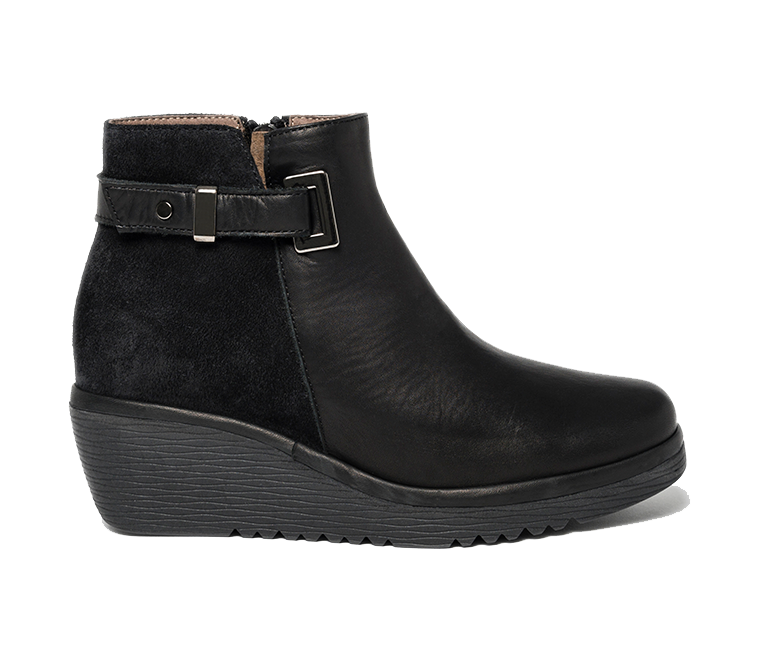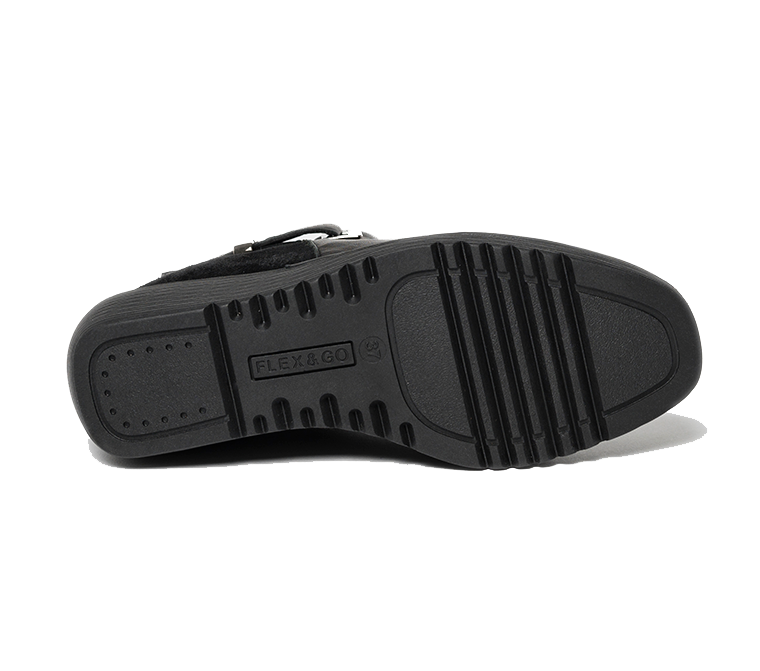 Comforts boot with modern design gives you a trendy feel, full of sophisticated details that will brighten any outfit, a Flex & Go creation in california, lined with soft, natural fur with a classic seamless front and side buckles, details that stand out in the black leather, is designed with an inner zip for easy wear and with an insole with dampening density that shows your comfort.




Pre-orders accepted (Average production time 15 days after ordering).



Upper: nature + suede
Color: black + black
Outsole: parisina
Details: California construction and easy wear model with zip side.