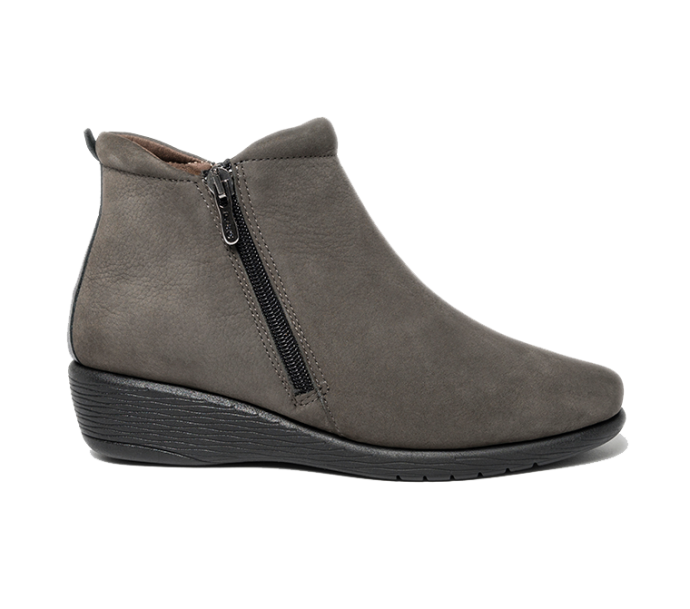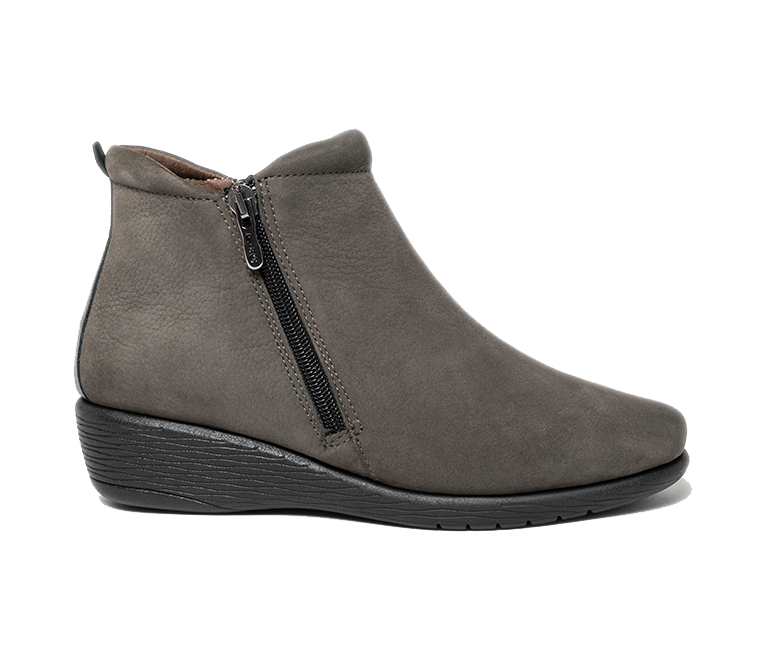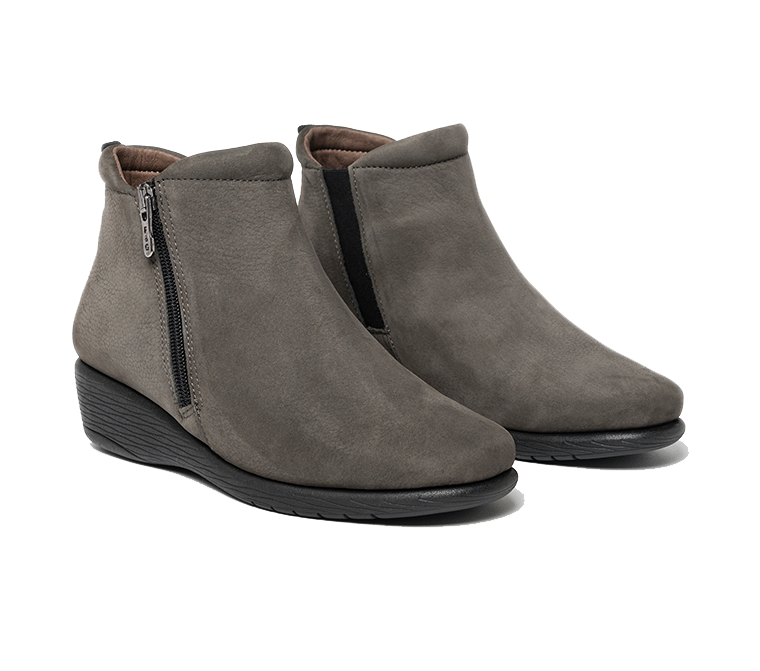 A stitch & turn boot model, known for comfort-maximizing construction, a classic boot designed for practical women made of natural and soft skins with a seamless pattern on the front giving a more flexible walk with side closure that facilitates the shoeing and elastic internal for a better fit every step, with leather insole with a density designed in comfort. An ideal booty for the Fall / Winter looks.



Upper: nubuk + laminado
Color: grey + grey; taupe + bronze
Outsole: dory black; black
Details: Stitch and turn construction and flexible model.